Product Overview
Crystalline Powder
Pharmaceutical Grade • Gluten Free
Made without GMOs
Vegan • pH 3.1*
NutriBiotic Ascorbic Acid with Bioflavonoids delivers 100% pharmaceutical grade vitamin C (L-ascorbic acid), an essential nutrient, and bioflavonoids from lemon.
Since vitamin C is not produced by the body, it must be replenished. Vitamin C is often found in nature accompanied by bioflavonoids, a group of water-soluble plant pigments. Bioflavonoids work synergistically with vitamin C to help support the body's health.

*Measure of acidity/alkalinity (neutral pH is 7.0).
As a dietary supplement, mix 1/2 teaspoon into a glass of juice or water. Take with or without meals, or as directed by a licensed healthcare professional.
L-ascorbic acid USP-FCC* (C6H8O6) and lemon bioflavonoid complex-50 USP*.
Made without milk, soy, egg, yeast, wheat, rose hips, animal products, fillers, excipients, lubricants, binders, starch, colorings, flavorings, and preservatives.
Made without Gluten and GMOs.
Our Promise and Guarantee: We use only 100% pure pharmaceutical grade L-ascorbic acid USP-FCC* (C6H8O6), which contains no corn residue, plant antigens, or protein impurities.
*United States Pharmacopoeia - Food Chemical Codex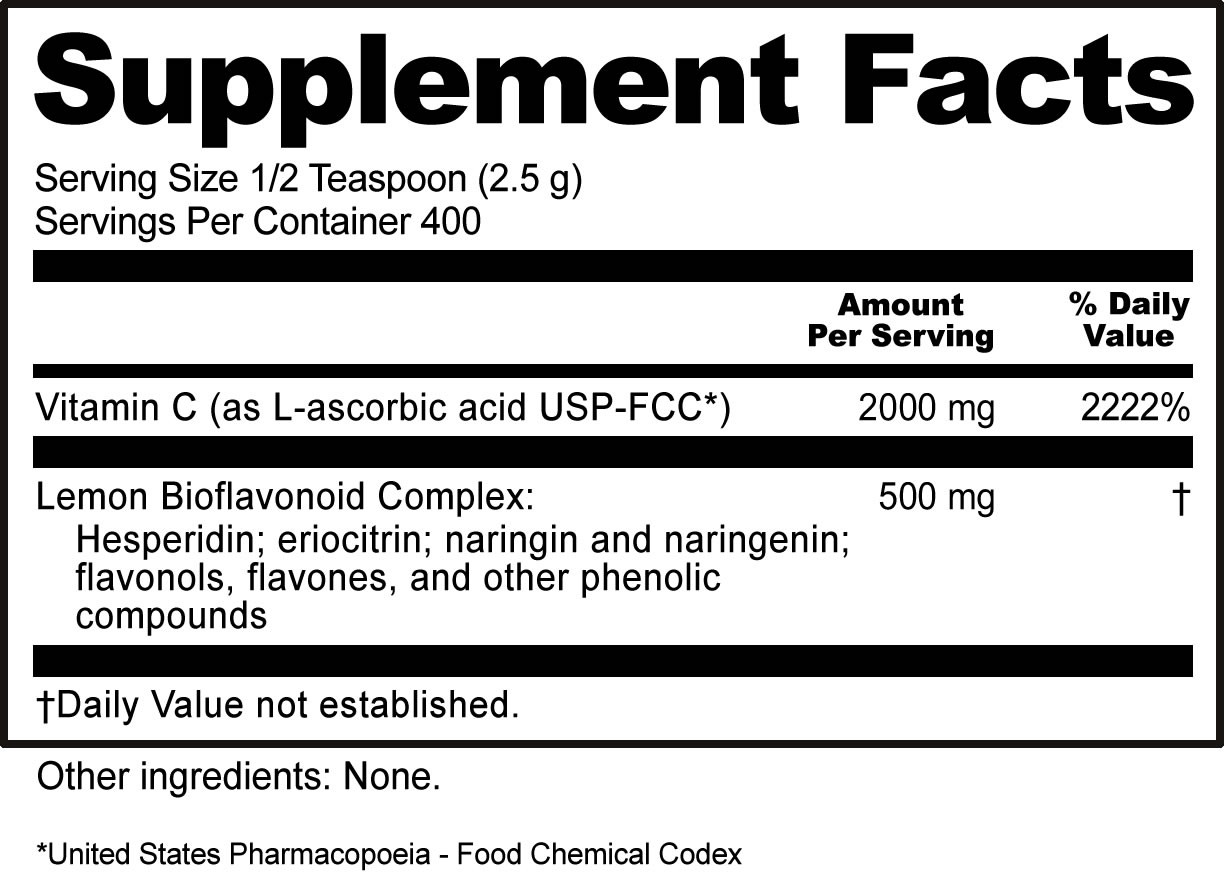 Reviews